You can now opt in to the new campaign experience, which has been designed to give you a more intuitive, industry-leading email experience.
Here's everything you need to know.
A simple, streamlined campaign experience
In the new campaign experience, you can edit all of your campaign information from the one page, in the order that's most convenient for you. That means less time wasted clicking back and forth between pages and less page load time.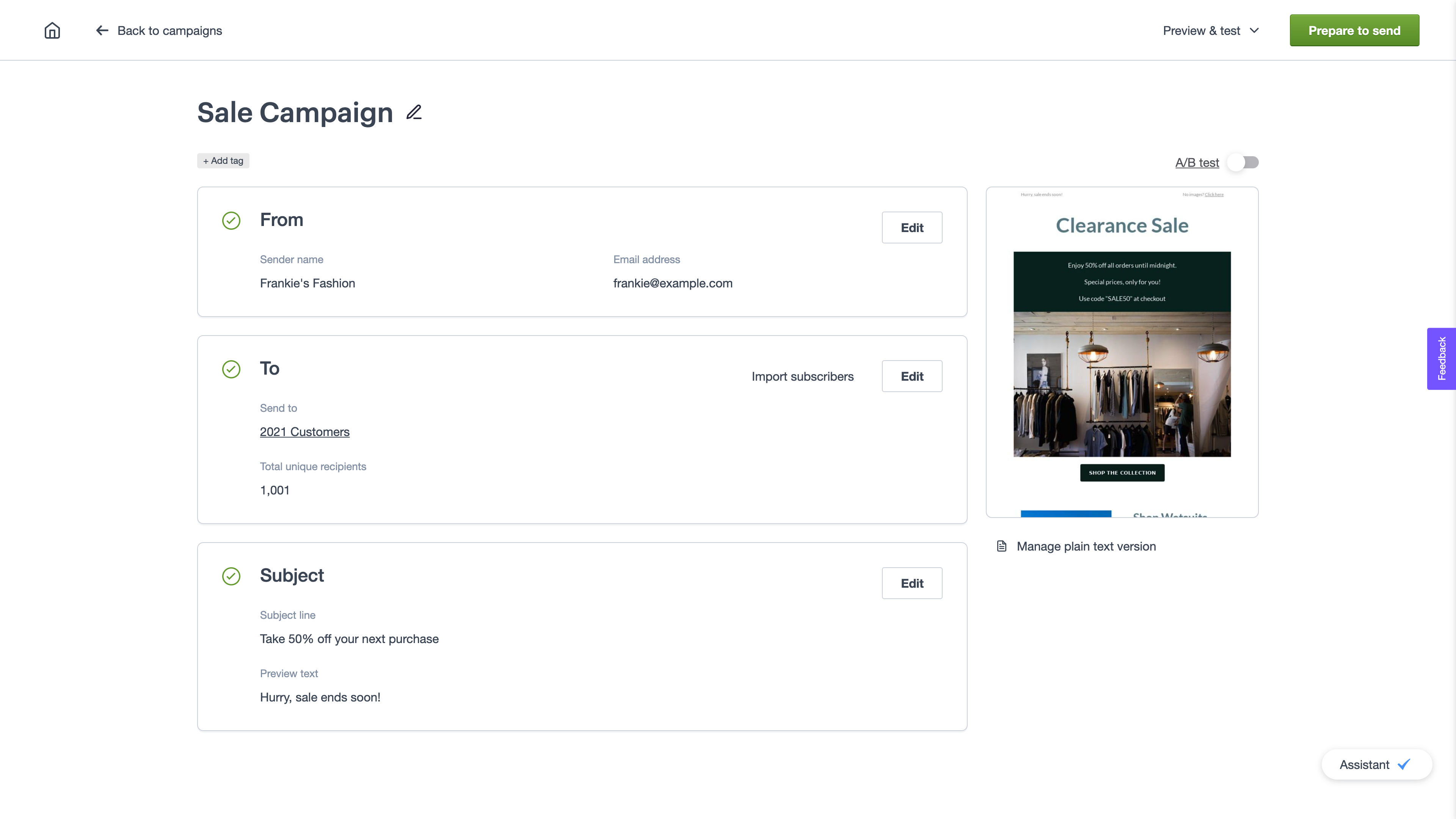 You can now do all of the below from this single checklist page:
Edit your sender details
Import or search for lists and segments (and exclude lists and segments)
Craft your subject line and preview text
Choose whether you want to reuse a previous email design, build from a template, upload your own HTML or create a plain text email
Set up an A/B test
Apply tags
Access all preview and test options
Schedule and send your campaign.
Take the tour of the new experience below.
Campaign optimisation on autopilot
Along with an updated interface, you'll also see some smart new features that will help you follow email best practices:
Recommendations for the perfect A/B test to run based on your campaign objectives
A summary of your previous subject lines and open rates to help you optimise your subject lines
List suggestions to save you time, based on the lists you use the most or have most recently created.
Here's a demo of how to set up an A/B test.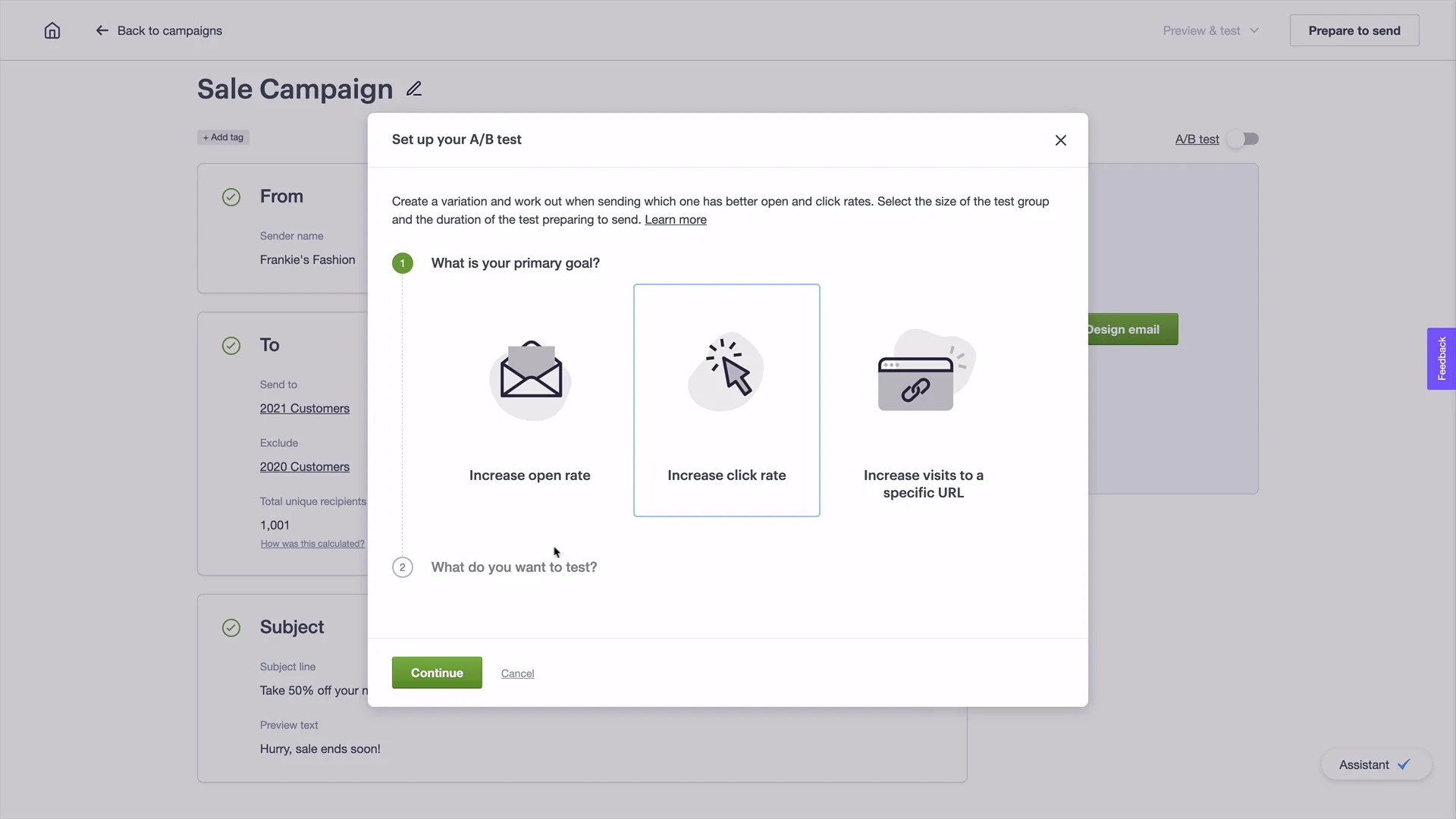 A stress-free sending experience
Even the most experienced of email marketers get a bit nervous before an email send. Even if you've checked over your email multiple times, with multiple people, or used the Link Review tool, it can be hard to shake that pre-send anxiety.
The new Assistant will be your helping hand, providing useful tips to help you complete your campaigns. So, if there are errors in your imported HTML, or you need approval before sending a campaign, your Assistant is here to remind you.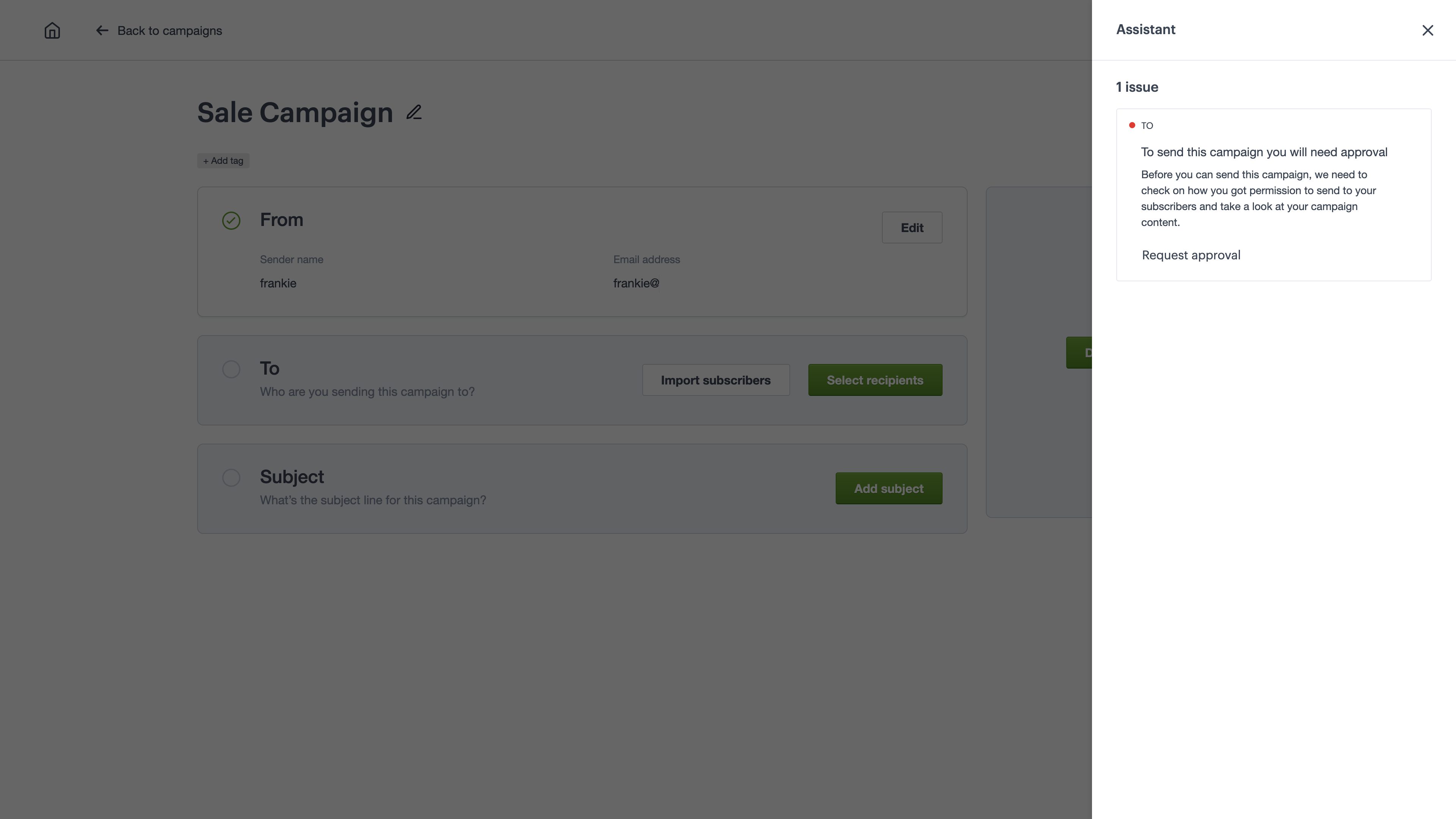 On top of that, preview and test functionality has been simplified to help you review your email designs and feel confident before pressing send. You can now preview your email, send a test email, and copy your campaign preview link, all from the one place.
Here's a demo of how to preview, test and send your campaign.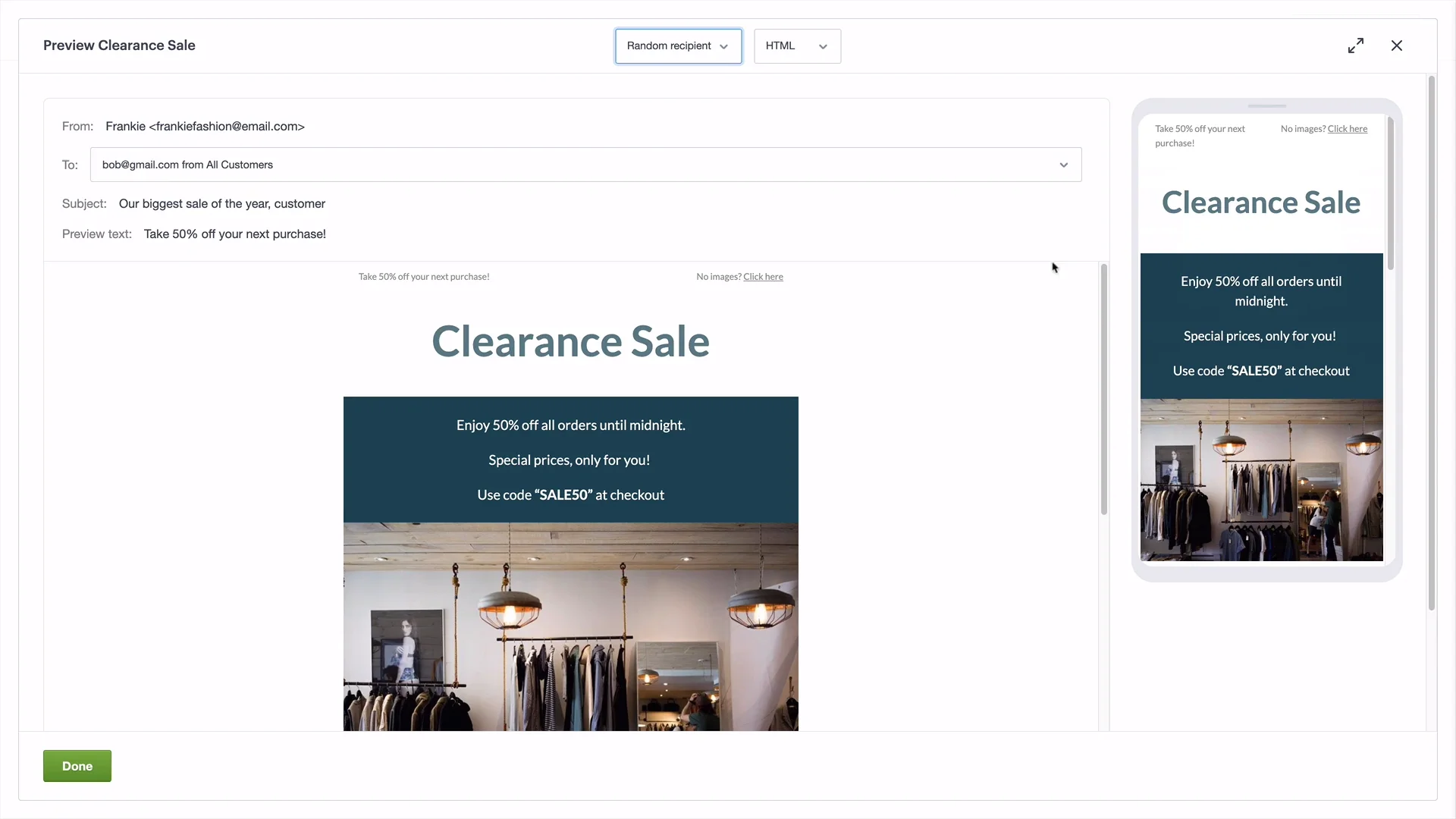 Design beautiful emails with ease
It's now so much simpler to design the perfect email. If you want to reuse a previous email design to save time, you can search by campaign name or subject line to find the one you're looking for, or use tags to filter. If you're starting fresh, you can create a new design using a pre-built template, write a plain text email, or upload your own HTML.
It's now much simpler to upload, edit and preview imported HTML. There's a side-by-side preview of your HTML and email design, so that you can make quick edits to your HTML and immediately see how this renders in your final design. Plus, the Assistant will let you know if there are any errors, and when it looks good to go.
Here's a demo of how to create your email using our design options.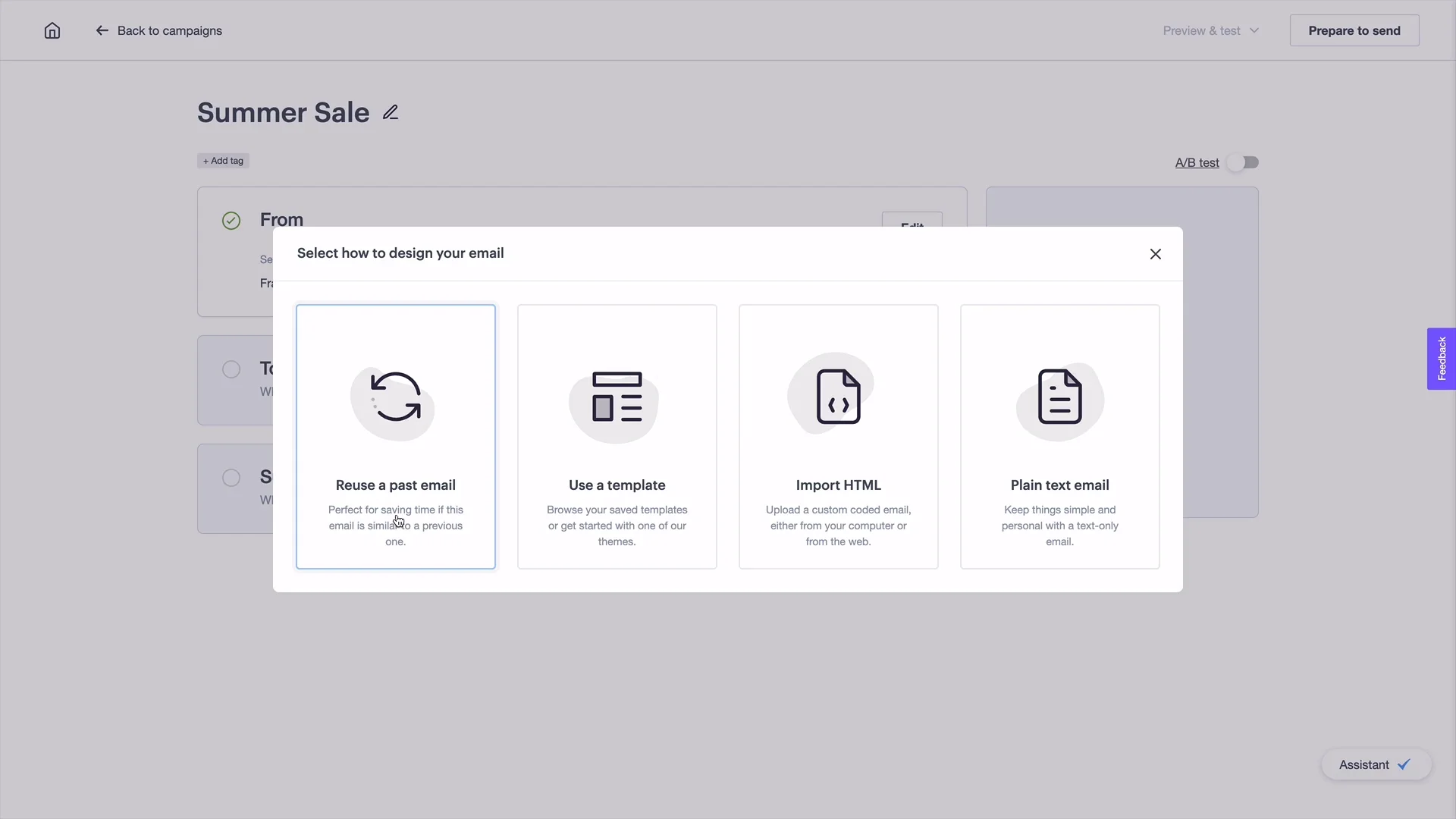 How to opt in to the new experience…
Create a new campaign or open an existing draft
Click on the Check out the new campaign experience button in the bottom left of the screen
Select Enable new campaign experience from the pop-up box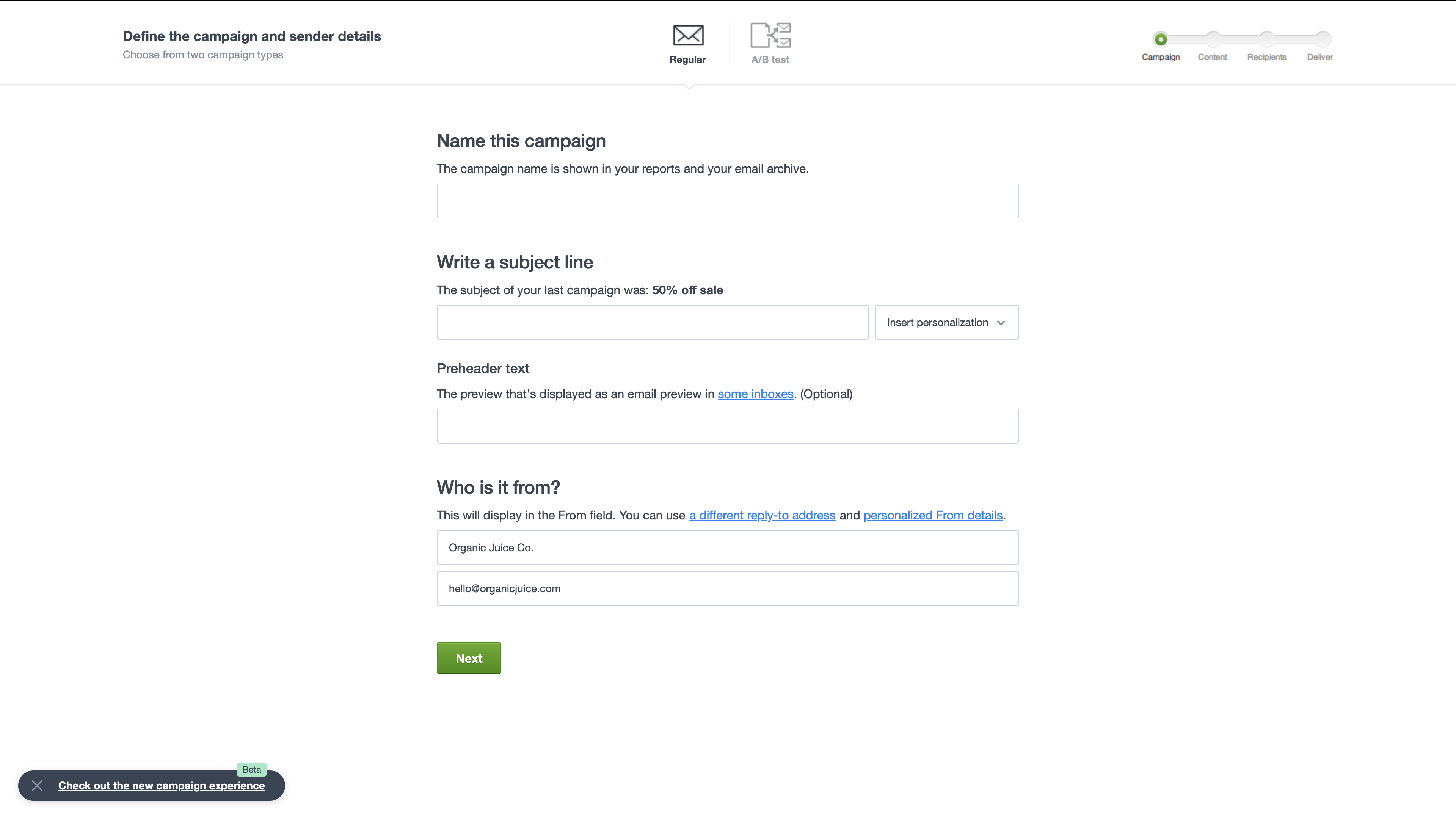 We're here to support you
Over the coming weeks we'll continue to send you helpful resources to ensure you can get the most out of the new experience.
If you need further assistance, please contact us!